Take a deep breath, stretch your hands, and get ready to improve your drumming skills, with the best online African drumming video lessons…
Enter your name and email address below to join African Drumming Online and get access to the lessons – FREE!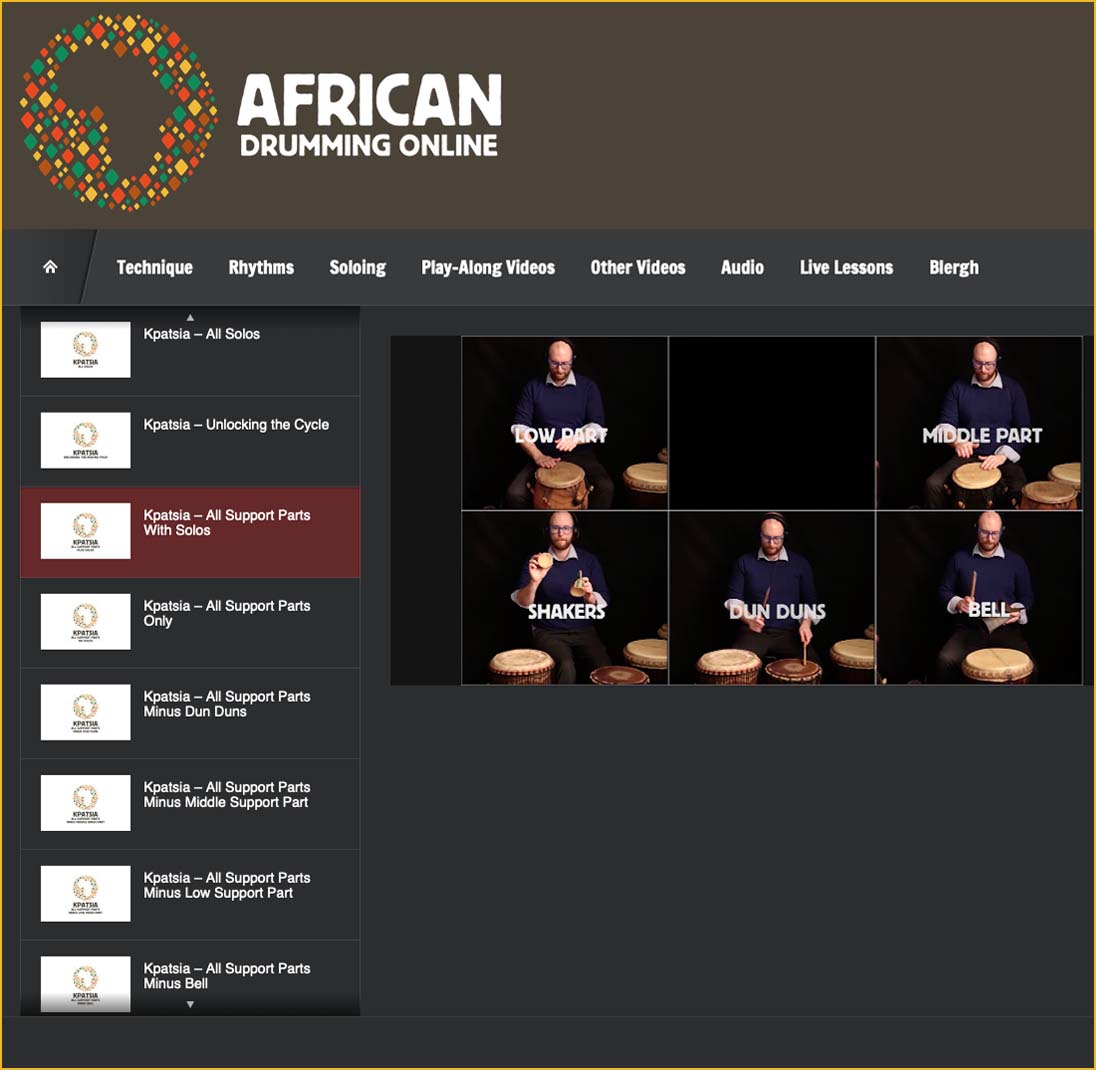 l
What is African Drumming Online?
In short, if you're reading this now, African Drumming Online is for you.
Whether you want to learn new rhythms, jam with bands, join drum circles, improve your technique, or understand African rhythms more deeply, African Drumming Online will be able to help – built from over 18 years of learning, teaching, and professional music experience, the site is perfect for those that want to roll up their sleeves and get into some drumming, anywhere and anytime that suits you.
As one student put it "Jacob seems to engage you on a one to one basis. His knowledge of the authentic African rhythms is clearly on display".
You can get free access now – Just enter your name and email address above and you will be sent your login details so you can get started.
So, enter your details, get out your drum, and get going because, as Lee-Anne – an African Drumming Online student – said, "The site is terrific!"

See what others are saying about African Drumming Online:
• "The site is terrific! Very easy to navigate. Lessons are fun and easy to follow. Jacob has a great teaching style – fun and informative…Thanks so much for your expertise!" – Lee-Anne – Wollongong, Australia
• "African Drumming Online has helped with my listening, picking up, and playing skills. I've become much more confident and I'm getting faster and clearer on the drum with my hands. What's not to like?!" – Paul, Ubud, Bali
• "Jacob's online lessons have really improved my drumming technique. Thank you Jacob!" – Sagie – Arad, Israel
• "ADO has given me the confidence to actually play alone or in a group and with all the audio and video available, as well as the one to one help,  I know I can only get better. Thank you so much Jacob and the team!  X – Kadi – The Gambia
• "The instructional information provided will help your drumming, guaranteed!" – Graham – Melbourne, Australia

LIMITED TIME OFFER
Get your free access now…